We accept: ATM, all major credit cards, checks, cash.

We offer same day delivery.

We also offer layaway plans. (Put 20% down, and have four weeks to pay it off).
Tel: (562) 924-3115
Or Come See us at: Or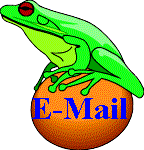 20929 S. Pioneer Blvd.
Lakewood, CA 90713
To print this coupon, print out page, then cut out.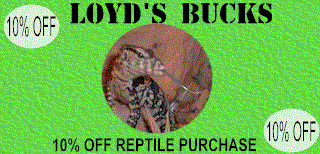 Print this coupon and bring it to Loyd's Pets to save on your reptile purchases.
...Or just mention this coupon when ordering over the phone or the net.